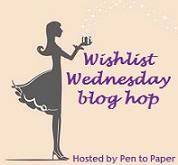 Residing at Thornton Manor under the premise of courting Jonathan Thornton, Hannah Forester intends to find out who murdered her father—and why. After all, Jonathan's brother Morgan was the last
person to visit Peter Forester before his demise. But upon her arrival at Thornton Manor, Hannah is informed that Morgan perished the previous year in a house fire. She soon learns the manor is full of secrets: a ghost haunting the East Wing, a white wolf that roams
the grounds by night, and the story of a curse-protected treasure on the neighboring island. Most disturbingly, Hannah discovers that numerous young women have visited the manor only to vanish without a trace.
When a hooded, deep-voiced man visits Hannah's bedroom late at night, warning her to leave the manor for her own safety, she realizes he must be Morgan Thornton. But why does he hide in the East Wing, and why does his family insist he is but a ghost? As Hannah falls in love with the handsome older brother, she must continue to court Jonathan in order to remain at the estate. Can she convince Morgan where her true loyalties lie? And will she uncover the Thorntons' secrets quickly enough to solve her father's murder
before she loses her own life?
______________________________________________
Serious fangirl squeeees!!! This book just sounds so great - and I just...I just...I DON'T HAVE IT WHAT IS WRONG WITH ME.
Problems need to be fixed ASAP.
Too bad it's so expensive, even online, and I can't find it in stores to get my teacher discount. Someday, though, I will splurge. Or maybe, I'll just buy the cheap Kindle version and test the waters before making the decision to buy the hard copy.

Released: January 5th, 2012
Goodreads
Barnes and Noble
Amazon
The Book Depository



What are YOU wishing for this Wednesday?