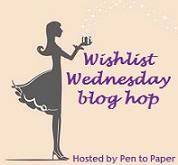 As reality slips and time stands still, Consuela finds herself thrust into the world of the Flow. Removed from all she loves into this shifting world overlapping our own, Consuela quickly discovers she has the power to step out of her earthly skin and cloak herself in new ones—skins made from the world around her, crafted from water, fire, air. She is joined by other teens with extraordinary abilities, bound together to safeguard a world they can affect, but where they no longer belong.
When murder threatens to undo the Flow, the Watcher charges Consuela and elusive, attractive V to stop the killer. But the psychopath who threatens her new world may also hold the only key to Consuela's way home.
______________________________________________
I can't even handle how gorgeous this cover is. I saw it and knew immediately that Luminous had to be mine. And that was, like, 2 years ago. And I STILL haven't bought it. This needs to change soooon! It sounds amazing and mind-boggling and I want to be seen with this book. ;) I heard some not-so-great things about it, but also some awesome things, and I'm willing to give it a go!
Side note: I checked Amazon and B&N just now - they're not even selling it!! It doesn't say out of stock or anything - it just doesn't have it except for through other sellers. SO SAD. I'll have to fix my library up really soon with one of those unwanted copies. :(
Released: June 30th, 2011GoodreadsBarnes and NobleAmazonThe Book Depository
What are YOU wishing for this Wednesday?