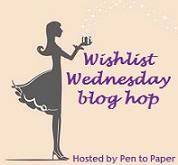 On remote Rollrock Island, men make their living--and fetch their wives--from the sea.
The Witch Misskaella knows how to find the girl at the heart of a seal. She'll coax a beauty from the beast for any man, for a price. And what man wouldn't want a sea-wife, to and to hold, and to keep by his side forever?
But though he may tell himself that he is the master, one look in his new bride's eyes will transform him just as much as it changes her. Both will be ensnared--and the witch will look on, laughing.
In this magical, seaswept novel, Margo Lanagan tells an extraordinary tale of desire, despair, and transformation. With devastatingly beautiful prose, she reveals characters capable of unspeakable cruelty, but also of unspoken love.
______________________________________________
So basically, this book was mind-boggling on all accounts. I haven't really done many books with revengeful themes before, so I wasn't sure what to think when I started it. All I knew was: COVER COVER COVER.
And....that it had an intriguing plotline. Promise, I wasn't totally shallow. ;)
But then, I LOVED it. It made me think and ponder and it was written so beautifully it made my heart ache. Any book this well-crafted must be put on my shelf.
Wanna read my review?
Here it is.
Released: September 11th, 2012
Goodreads
Barnes and Noble
Amazon
The Book Depository
What are YOU wishing for this Wednesday?