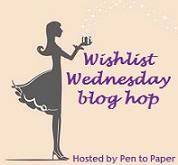 Willa Fox was told to stay out of trouble. In fact, it was an order from a very serious juvenile court judge.

However, that was before Willa found her house ransacked and a mysterious email from her mother telling Willa she had to leave Paradise Valley for a while and not to come looking for her. Willa knows her mom's in danger and that no one at school will miss her after her recent sticky-fingered stunts with the Glitterati. So with the help of her pal Tre and with her degenerate crush Aidan as her wingman, Willa violates her probation and hits the California highway in search of her mom.

But when Willa and Aidan's journey turns dangerously criminal and they wind up being the focus of a national manhunt, they realize it's sometimes easier to escape the law than the truth—and that everything Willa thought she knew about her mom, and her life, was wrong.
______________________________________________
Yessssssssssss!!!!!!!!!!!! I loved Pretty Crooked and can't wait for this one to be released so I can devour it! Such a fun story, great characters, unusual idea - I'm so down! I loved Willa and thought she was hilarious.
Released: March 12th, 2013
Goodreads
Barnes and Noble
Amazon
The Book Depository
What are YOU wishing for this Wednesday?