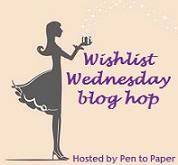 When does obsession become madness? Tragedy has forced sixteen-year-old Victor Frankenstein to swear off alchemy forever. He burns the Dark Library. He vows he will never dabble in the dark sciences again, just as he vows he will no longer covet Elizabeth, his brother's betrothed. If only these things were not so tempting. When he and Elizabeth discover a portal into the spirit world, they cannot resist. Together with Victor's twin, Konrad, and their friend Henry, the four venture into a place of infinite possibilities where power and passion reign. But as they search for the knowledge to raise the dead, they unknowingly unlock a darkness from which they may never return.
______________________________________________
I first would like to pronounce to the world that this is the most magical cover in existence and I want a giant copy of it hanging on my wall. Actually, both of them, and the original cover of the first book, because HOLY GRACIOUS they're beautiful!!
But not only that - Oppel has created a GORGEOUS story here - you HAVE GOT to read these books!! And I HAVE GOT to get my hands on this one! :D
Want to know how much I loved This Dark Endeavor
?
CLICK HERE
.
;)
Released: January 22nd, 2013
Goodreads
Barnes and Noble
Amazon
The Book Depository
What are YOU wishing for this Wednesday?