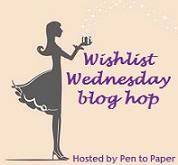 (The synopsis spoils the climax of the first book - so no reading unless you've read Everneath!!)
Two months ago, the Tunnels of the underworld came for Nikki Beckett. That night, Nikki's boyfriend, Jack, made the ultimate sacrifice. All Nikki wants is to save Jack before it's too late. All Cole wants is to find his queen - and he thinks Nikki is the one. Both determined, both desperate, Nikki and Cole form a tense alliance, leading them on a dangerous journey to The Heart of The Everneath.
______________________________________________
OMGOMGOMGOMG. DO YOU KNOW how excited I am? I don't think you do. You don't. Because. Just because. It's totally and completely non-explainable. ;)
Want to read my rave rave raaaave review of
Everneath
?
CLICK HERE.
;)
Released: January 22nd, 2013
Goodreads
Barnes and Noble
Amazon
The Book Depository
What are YOU wishing for this Wednesday?
HAPPY INDEPENDENCE DAY!!!! :D