Oh, how the years fly by. It's kind of crazy, actually. Looking back, I seriously sometimes cannot believe that it was two years ago that I decided I was going to sit down and create my blog. I spent quite some time mulling over the right name, the right look, the right font...
And now, I'm doing author interviews, writing two different kinds of reviews (full-size and pint-size), hosting giveaways, and am fully engrossed in the blogging community. It's crazy, it's busy, sometimes it sucks me in WAY too much, but oh my gosh it's worth every single darn second.
I. LOVE. THIS. HOBBY.
So what can I say? Well, a lot of things. But that would mainly just bore you to pieces. So. Instead, I'll say thank you. First to my readers - you guys are fantastical! 48 email subscribers and 248 (whooohooo so close to 250!!) GFC followers - and some lovely commenters who make my day!! You guys really really are the best!
And then there are those bloggers...the ones who make you laugh and love the books and want to read them RIGHT NOW or NEVER EVER and who inspire you to write better reviews with every book you read. There are also those bloggers who are your friends, who you get to know and wish you could hang out with every single flipping day even though they live all the way in
Australia
... (NOT KIDDING!)
So, here's to a few wonderful bloggers:
So, Laura, you know this could get really really long, 'cause, you know, you're my bff, so I'll just keep it simple and say: THANK YOU!! For inspiring me, for making me laugh, for being super witty and suspiciously Wonder-Woman-like. For being the bestest friend ever and for living in Australia so I have a place to stay when I come visit (mwahahaha!), even though I really want you to live next door. You write the greatest reviews that are so perfectly perfect. Don't ever stop, my dear. :D
Small...Oh Small...thanks for being super duper awesome. Not only are your reviews amazing, but so are your memes, your interviews, and your giveaways. And your blog? Cutest blog on the block! But I must say - you were the first "big blogger" (translation in my new blogger mind:
blogger with many many followers
) to take interest in Yearning to Read and comment and link me on your blog. It was also on your blog that I started exploring
other
blogs! So really, you were the start of it all.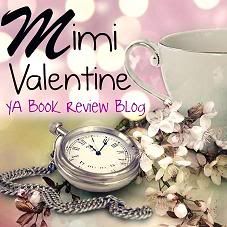 I know you all follow and love Mimi, and comment on her every post because she's super duper cool and is the best reply commenter EVER! Mimi, you write faaaaantastic reviews that make me smile and just DIE to get my hands on the books you review RIGHT THAT VERY SECOND! I love your fangirliness, and how nice you are even when you don't particularly like a book. ;) You are a generous commenter and read through every one of my posts like a champ, making me feel like the greatest blogger ever. So thanks for your confidence booster - you are fantastic! :D
These awesome ladies are just three of the amaaaazing bloggers who I follow and read every day and love and adore and am TOTALLY inspired by!! It's such an amazing community to be a part of, don't you agree? I'm definitely super duper blessed to be able to have a blog and to readdddd!!! I thank God for this every day and cannot wait for more years in the future. :D
So, you're probably thinking, "Erm, 2 years, celebration, you know...giveaway?" Yep, you're thinking correctly. I just have to sort out my finances when it comes to my new job (WHOOHOO! I'm a preschool teacher - so insanely amazing, right?!), and I will have one sorted out VERY soon!! I promise, really. Because didn't I promise one for you all back in April, but never hosted one? I'm so sorry - my bad - won't happen again! But trust me, what I'm hoping I can afford will make up for my lack of April giveaway! :D
So anyways...thanks again for being so fantastical! I'm so so so so blessed!! :D
Happy reading!! :D