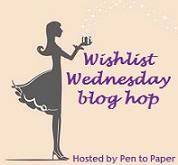 Cecily's father has ruined her life. He's moving them to occupied Wales, where the king needs good strong Englishmen to keep down the vicious Welshmen. At least Cecily will finally be the lady of the house.
Gwenhwyfar knows all about that house. Once she dreamed of being the lady there herself, until the English destroyed the lives of everyone she knows. Now she must wait hand and foot on this bratty English girl.
While Cecily struggles to find her place amongst the snobby English landowners, Gwenhwyfar struggles just to survive. And outside the city walls, tensions are rising ever higher—until finally they must reach the breaking point.
______________________________________________
I've heard fantastic things about
The Wicked and the Just
- especially the
rave review over at Small Review's
. Sounds like a lot of tension, suspense, and intrigue! I got this for review from NetGalley but missed downloading it by a mere day! So sad! Now that I hear what I missed I'm especially frustrated! Hopefully I'll get my hands on a copy soon!
Released: April 17th, 2012
Goodreads
Barnes and Noble
Amazon
The Book Depository
What are YOU wishing for this Wednesday?